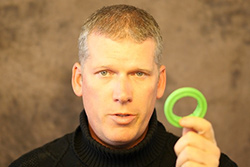 The Food Rising grow system is a non-electric, self-watering, weedless food production system that produces an abundance of food at extremely low cost and with very little effort.
The system uses no soil, needs no weeding, requires no electricity and is incredibly easy to assemble and operate.
Children everywhere can experience the magic of growing their own food, learning food self-reliance, increasing their nutrition and boosting their practical knowledge by using the Food Rising grow system.
Key to its operation are 3D-printed parts which can be printed out of reclaimed recycled plastic. Free downloads of the printable parts will be posted on the FoodRising.org website.
How can you help?
The Boku Superfood company
has pledged
an astonishing 20% of net sales revenues from their website toward funding
Food Rising grow system donations to schools across America.
You can help raise funds for this donation effort by purchasing any of the large number of amazing superfood products offered on the www.BokuSuperfood.com website.
You may also make a direct donation to the non-profit Consumer Wellness Center through this link. Donations are tax-deductible.
Who qualifies to receive free grow systems?
See this page for instructions
on who qualifies and how to request a donation. In summary, we are offering these donations to:
Public schools
Private schools
Home schools
Churches
Community organizations such as the YMCA
When will we see the results?
We are asking each donation recipient to send us a photograph or video of the results they experience from using the Food Rising grow system.
Because it takes 60–120 days to grow crops in the system, we anticipate photos and videos being shared with us over the next several months. We will post them on FoodRising.org to share the good news with the world!
Help launch the Food Rising Revolution now!
In summary, you can help launch the Food Rising Revolution in two ways:
Make any purchase from Boku Superfood at www.BokuSuperfood.com
Make a direct donation to the non-profit Consumer Wellness Center at www.ConsumerWellness.org
Coming in March: DIY videos for making your own
In March of 2015, we'll be posting videos that show you how to make your own Food Rising grow system.
3D-printable parts that help make the system work can be freely downloaded and printed on your own 3D printer. If you don't have a 3D printer, there is an alternative way that we will describe for purchasing off-the-shelf parts that accomplish much of the same thing.
Watch for more exciting announcements at FoodRising.org